PHILIPPE BOLTON
HANDMADE RECORDERS & FLAGEOLETS
SUNDRIES AND SMALL REPAIRS
Thumb rest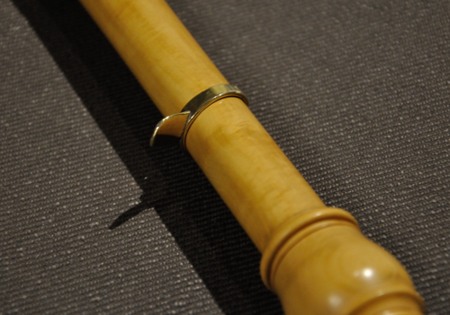 This brass clip-on thumb rest is both adjustable and removable. It can be placed to suit the player's hand position. There are two sizes for alto and tenor recorders.
Thumb hole bushing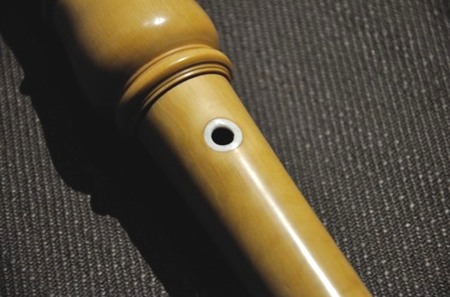 A worn thumb hole can make some high notes more difficult to articulate. A bone ring around the thumb hole will restore the hole to its original diameter.
Other repairs
Other jobs such as repairing cracks, renewing joints or revoicint (adjustments to sound quality) can be undertaken on request.